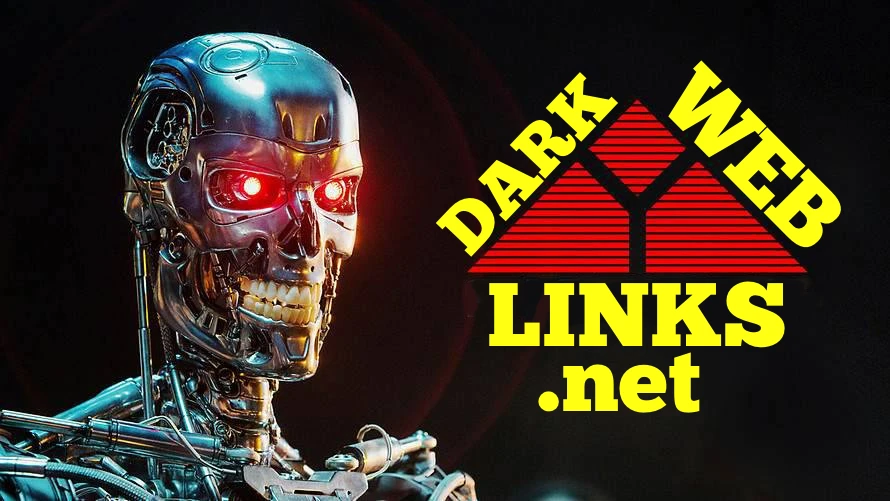 informed, inspired, Empowered!
Dark Web Links: Summer 2023
In Summer 2023, the dark web will likely continue to be a major presence as a hub of illegal activity. The dark web has become increasingly difficult to access, and as a result, is now often used by sophisticated criminal organizations, rather than casual individual users. The dark web has been known to facilitate activities such as trafficking of drugs and weapons, money laundering, and cybercrime. As dark web technology becomes more sophisticated, security measures such as multi-factor authentication and encryption will become more common. Laws and regulations targeting dark web activity continue to be developed and enforced in an effort to curb illegal activity. Further, dark web ad networks and marketplaces are likely to become more popular and offer increased services to users.
Dark Web Links: going onward
Unfortunately, due to the nature of the dark web, it is impossible to predict what links are available in 2024. The dark web is constantly changing and evolving, so it is impossible to predict what links will be available in the future.
Take note that Dark Web Links has only our own thought, opinions and research about the deep web, we only share some experiences here, what we saw or found on the dark web during our exploration of it.
We do not highly recommend you to visit the listed dark web sites unless you know what you're doing If you desperately wish to know what is the deep web, in that case, feel free to scroll through my experiences. Note again that participation or involvement in any kind of activity that's legally or morally wrong is totally your own responsibility and at your own risk, we will not be liable to any damage caused by or to you on the dark deep web.
Your trusted source for dark web links, news and expert analysis
Your trusted source for dark web links, news and expert analysis
There are some extremely mind disturbing or creepy content on the deep web, but you don't have to "visit" the sites in order to learn about them, I've visited them and shared my experiences here for you to get a risk-free experience.
We do explore all types of websites on the deep web, It may be related to drugs, weapons, or banned porn. But I'll recommend you not to "visit" these yourselves without proper research, as you can learn about these sites and their function simply by reading through my posts as well.
Note that all the data listed on this article (and this website) is only based on the "claims" made by the websites. We've never manually checked any of these services and we never will. It's illegal. You should never get involved in any activity on the Dark Web if you suspect it being illegal. It's your duty to establish the legal nature of the links and websites you visit.
Finally, all and any action taken by you either on the clearnet or the deep web is 100% your own responsibility. Please also be aware of the many dark web scammers that will sell you fake services of the many hidden web scam types that are around.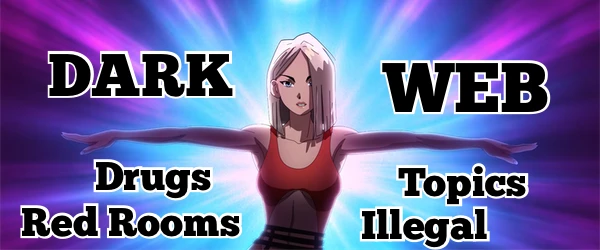 Stay informed & stay safe with Dark Web Links Net
Dark Web Links: General disclaimer
The site holds no responsibility for the content uploaded by it's users, for the validity of the information presented here, or for the content of external sites. The administrator(s) of the site does not have the capacity to check and/or validate every link and every information uploaded here.
Every uploader holds full responsibility for the content he/she uploads. Dark Web Links does not verify or mark services in any way. Please bear in mind that anybody can contribute to the site, so just because something is written here, it doesn't necessarily mean it's true.
While in general, we're asking our users to not link to websites with illegal content on them, this term is relative to the country where the linked website resides in. We cannot check that either. So, it is possible that some of the links you find here can take you to places you'll find inappropriate. It is your responsibility to do your research before using any information here.
Legality
This website is a community editable public directory, basically a big bunch of links to working .Onion sites. There is no illegal content hosted on our servers. If you find one however, please leave a message about it on the admin's talk page.
Dark Web Links is a 100% free service. It does not, and will not accept payments of any kind. No exceptions. If anyone asks for money (or coins) for their services regarding Dark Web Links, it is very likely that he is a scammer, and you will pay for an otherwise free service (or worse: you'll pay for nothing). Pay at your own discretion.
Dark Web Links was constantly moving
Dark Web Links started in 2006, then it was with the domain "darkwblnks5spio4.onion" and it fell in June 2007, closed by the FBI. Then it was active in the domain "darklinks5spio4.onion", managed by someone with the alias of Matt, again fell in May 2009. After was active in the domain "darkweblinks5spio4.onion" was launched by ION and became the most commonly used dark web links, which was also known as Ion's Links.
Ion's dark web links had frequent down-times, and there were many other TOR hidden service mirrors from the hidden dark web links site, to serve as backup when the main site went down. It is likely that ION has stopped maintaining and managing the DWL (Dark Web Links) in late 2013 or early 2014.
Operation FBI, against Dark Web Links
Also in October 2011, the group of hacktivists Anonymous launched Operation Darknet in an attempt to interrupt the activities of child pornography sites that are accessed through hidden services. However, Anonymous published a pastebin link that showed the names of Lolita City users that were 1,589 members. Lolita City is a website for child pornography located deep in the web. Anonymous also managed to locate the site through Dark Web Links. The website they tracked contained more than 100 gigabytes of child pornography. Lolita City was briefly out of line due to Anonymous's denial of service attack.
US state forces to close DWL (Dark Web Links) on March 10, 2014. To avoid their imminent closure Dark Web Links managers changed their servers and domain. Currently works as an index to access other pages of the same type ".onion".
Our Dark Web Hunting service constantly searches the surface, deep, and dark web to identify and detect nefarious activity potentially targeting your organization. We then transform these adversarial threat patterns and activities into tailored analytical data explicitly focused on your business priorities. Our hunters identify state and non-state sponsored cyber threat actors/patterns, insider threat indicators and methodologies, as well as espionage tactics that span industries, ecosystems, and global landscapes. We then provide you with predictive analysis that helps you proactively protect your business against cyber threats and attacks.
Our hunters search for threat actor chatter in social media, surface, and deep and dark web forums. They proactively scan for, investigate, and analyze terrorist, hacktivist, and criminal activity conducted against you or your industry from outside your network. These alerts help mitigate your risk before, during, and after attacks.
Investments into dark web hunting enable leaders to better evaluate and proactively address cyber threats, while also supporting real-time threat discovery capabilities. This helps improve resource allocation by providing an early warning on planned attacks, identifying attacks in motion, and detecting previously unknown attacks.
We are about the dark hidden web, as accessible via the Tor Project Browser. We are DARK. WEB. LINKS. NET.